At Bella Cabinets. We like to think of countertops as the "cherry on top"! We will help you choose the type countertop to fit your lifestyle and budget. We'll assist you in choosing the perfect edge profile. We have so many great options; together we'll find the best choice for your home.
Natural stone countertops, if protected from damage and spills, and adequately cleaned, can last for a lifetime. Natural stone like granite, marble, or even soapstone withstands bravely all the mishaps that can occur to the kitchen countertop, and tends to maintain its luster and color for years.
GRANITE – Granite's reputation as being almost bulletproof and its association with luxury high end kitchens has made it the countertop of choice for many developers over the past two decades. Granite is typically cut and polished then impregnated with a sealant to reduce its porosity and help it resist staining. The stone normally needs to be resealed after 10-15 years depending how heavily it is being used.
MARBLE – Many people would have nothing less than marble. Marble has been around for thousands of years and it is unlikely to fall out of favor with the next hot trend. For serious baking, its natural coolness makes it a favorite surface for rolling dough. Marble is easy to find in many sizes and because it is somewhat softer than granite is easier to fabricate into custom shapes. If your kitchen is a classic showpiece and you feel the small stains and patina that inevitably show up are endearing qualities then marble may be for you.
QUARTZ – Quartz or agglomerated quartz is gaining favor among many designers and is closing the gap with granite as the most popular kitchen countertop material. Quartz consistently matched granite's performance on tests for stain, scratch and heat resistance. When comparing the long term cost of quartz and granite, quartz pulls ahead as the low maintenance champion.
SOLID SURFACE COUNTERTOPS – Manufactured under names like Corian, Wilsonart, and Formica, solid-surface countertops are tough, hard-working surfaces. They're available in dozens of colors and patterns that mimic the look of stone. Solid-surface countertops also eliminate much of the hassle of upkeep. They're easy to repair, resist stains and scratches, and require little to no maintenance.
WOOD KITCHEN COUNTERTOPS – High-quality wood with the right kind of sealer can make for a beautiful, warm and long-lasting countertop. Wood counters can be designed from a variety of different species such as: walnut, cherry, mohagany, butternut and driftwood.
BUTCHER-BLOCK COUNTERTOPS – have recently increased in popularity, and they're equally attractive and inviting. Available in hard rock maple, they're also great for cooks who love to work in the kitchen.
POSTFORM COUNTERTOPS – are made by applying laminate to a substrate with specifically formed edges and backsplash that the laminate is then rolled over to create a single, unbroken laminate face. Postform countertops are Durable, flexible, colorful and affordable.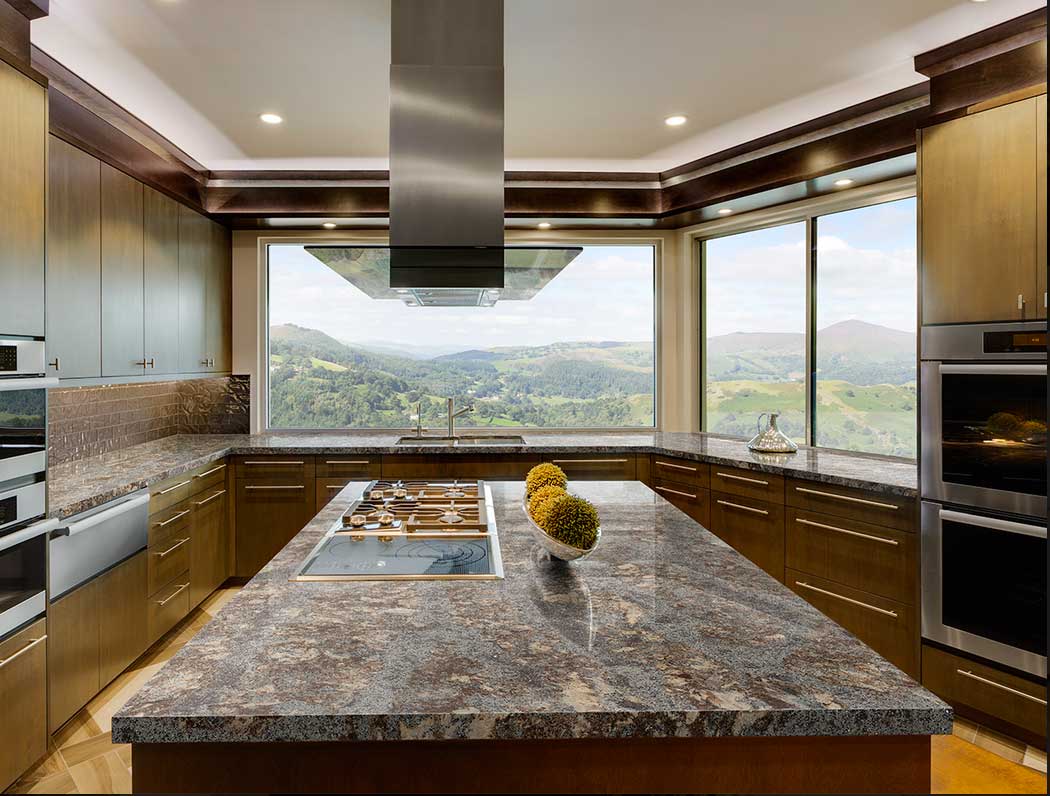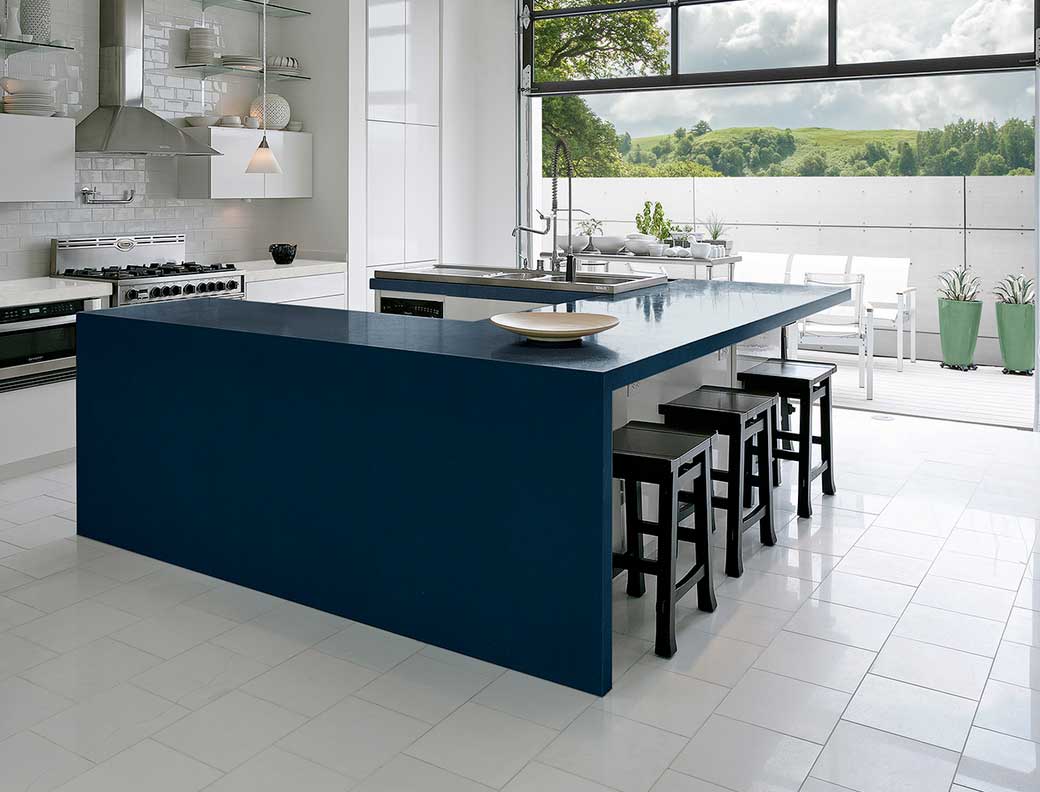 Countertop Colors and Edges
When you come into Bella Cabinets, you can choose the color of your countertop and the type edge you prefer.